So you have decided to have your wedding on one of the beautiful beaches of the Outer Banks, and you are looking for a unique way to make your wedding special. The seashell ceremony component is a great choice for couples who want an unforgettable wedding experience in a natural setting.
Adding the shell ceremony gives your cherished family and friends a way to participate in your union rather than just witnessing it. I like to describe it as the Outer Banks version of "throwing a penny in the wishing well" but the pennies are seashells and the wishing well is the great Atlantic Ocean.
All of your guests, your bridal party and you are given a seashell and at the end of the ceremony I ask everyone to embrace their shell and hold it next to their heart, and we have a moment of silence for everyone to bless it with prayers or wishes of love and hope for your marriage. Then we all walk down to the shore and throw the shells into the ocean.
The occasion is always touching as it allows you and your guests to bring special blessings upon the marriage. The tossing of the shells itself is a great photo opportunity for posterity.
Cost Effective Personalization
In most cases, personalizing a wedding costs a great deal of money. Not only is the seashell ceremony component a beautiful one, but it can be an extremely cost effective way to have a more personalized wedding. Guests get to say their private hope for the wedding couple without having to speak publicly and the shells themselves are free because you can collect them ahead of time from the beach where you are having your ceremony.
If you choose to purchase shells, I suggest you only purchase natural non-coated shells since you are putting them back into the ocean and you would not want to put anything out there that would endanger the marine life. An option to consider if purchasing the shells is the "true heart cockle" shell. This is a heart-shaped shell that is actually two-sided and, like an oyster or clam shell, the hearts are joined together.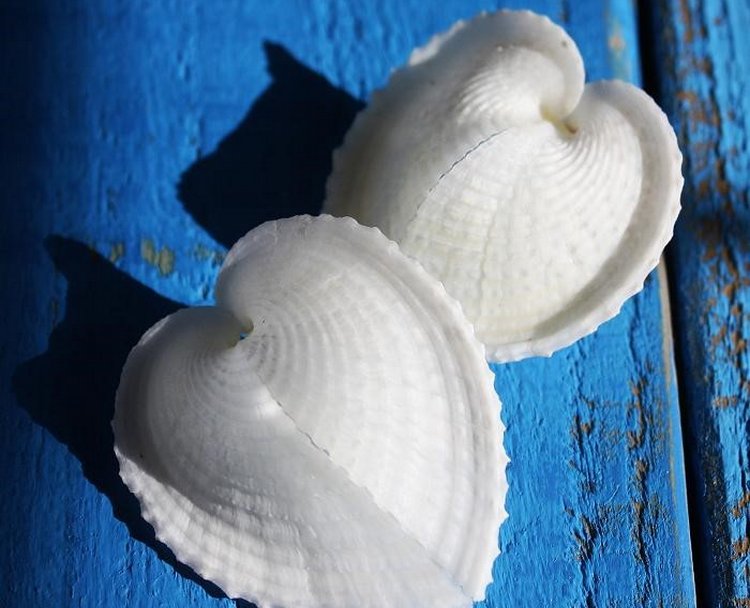 Options for the Seashell Ceremony
Although you can customize the actual seashell ceremony to your liking, here are some other options:
*Instead of your guests throwing the shells in the ocean, you can invite them to come forward and place their shells into a Unity Vessel which can be personalized and engraved with you names and wedding date. You can then take the Unity Vessel filled with the shells home with you to have all of those blessings with you always.
*If you are also including the Sand Ceremony component, you can have your guests' shells placed onto the top of the sand in your Unity Vessel.
*You can give each of your guests two shells, one to toss into the ocean and one to place into your Unity Vessel.
The Outer Banks is a stunning seaside location for your wedding. I have many other ideas on how to make your wedding perfect for you. Let me help you create a beautiful ceremony that will fully capture your commitment to and love for each other and make your wedding day amazing and unique! And don't forget to fill out the form to the right for a chance at a free ceremony with your Outer Banks Wedding Minister!