A Blessed Welcome from Your Outer Banks Wedding Officiant
PLUS – The Chance For A Free OBX Wedding Service!
Welcome to my site! There are few finer days in a person's life than their wedding day. It's a magical day full of romance and love! And a wedding on the Outer Banks can be extra special. Whether you're being married on the beach or under the shadow of a lighthouse, the Outer Banks offers plenty of special places to have a special moment.
The Magic of Marriage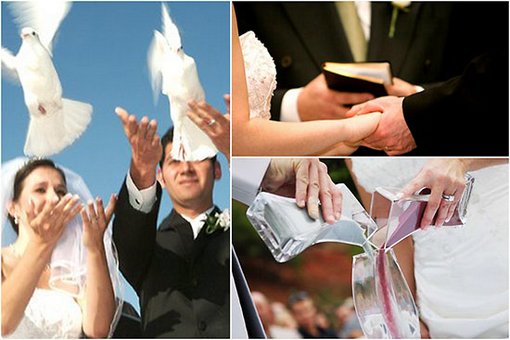 Of course, with any wedding you need someone to officiate, and I would be honored to help you with that. As you browse around my site, you'll see that I care about the community and the people within it. It's this caring nature of mine that encouraged me to become an officiant. I take great pleasure in being a small part of such an important day. The happiness I see on a bride and groom's face as they join in matrimony is precious to me.
The person you choose to conduct your ceremony is about to share a very intimate, personal, spiritual moment in your life. It would be my deep heartfelt honor to be the representative of the State of North Carolina to fulfill the legal requirements for your wedding ceremony and assist you in creating the perfect Outer Banks wedding on your special day.
You Have The Chance To Win A Free Service!
Several lucky couples will be receiving a free wedding ceremony service performed by me! Click on the link to get all of details, or simply fill the contact form and I will answer any questions you may have.
What Other Couples Have Said
I must say that getting married somewhere other than your home state was interesting. I had heard about Barbara through another officiant and let me tell you, she is absolutely WONDERFUL !!! She made everything so easy for us! I could not thank her enough for everything she did. The vows she helped us created were everlasting! If we ever do a vow renewal I will have her again in a heartbeat. She is so nice and caring and really takes the time to get to know you, I would recommend her to anyone!! Thanks so much Barbara!!
Barbara, I wanted to say thank you so much for such a beautiful ceremony in Nags Head on 9/17/16. You did an amazing job and I'm very happy I choose you to be part of our special day. You made the process stress free by providing a ceremony packet for us to choose through and you walk us through everything to expect on our special day. Thank you from the happy couple, Mr and Mrs Chris Robinson
Barbara thank you so very much for a beautiful ceremony. It was PERFECT! I wouldn't change a thing. Also thank you for making my son such a big part of our special day it meant the world to me. We are truly blessed. Michele and Bill
You can read more reviews of my officiant services here
Thank You!
Thank you for checking out my site. If you're getting married on the Outer Banks or know someone who is, fill out my contact form on the right, and I'll be happy to discuss your plans with you. I would love to be a part of your special day as your Outer Banks wedding officiant!
Helpful Resources
As you get acquainted with the site, I invite you to see a few of the most popular OBX ceremonies, which include our special OBX elopement packages. Once you're ready, inform yourself on the specifics of getting married on the Outer Banks.
If you have additional questions or concerns, don't hesitate to contact me. I will reply right away.