Everyone loves keepsakes and mementos from special trips or events. People will take home napkins, matchbooks, posters, anything with the name of the event and or even people from the event. The problem with most of these keepsakes is they lose their appeal not to long after and go to die in a dusty corner of the closet or out to the trash during the next cleaning phase.
So how do you give your guests something they will not only keep but also treasure?
First of all the memento has to be small. Small means that it doesn't take up too much room or require much storage space. Small also means the person might actually keep it close and look at it or use it often if you make it something they love. Meaning that giant blowup version of you is not going to hang around the home or office long before someone pops it and tosses it into the trash.
Interesting is one of the most important features of your keepsake. The more interesting the guest finds the item, the more chance they will love it and want to keep it. Interesting usually means you made the keepsake about them, because let's be honest, people are very self-absorbed and it doesn't mean they didn't love your wedding or trade show, it just means they would remember the event more if the keepsake not only reminds them of the event but of the fun they had there as well. Generally, those screen-print tee shirts you handed out end up on the rack at Goodwill.
Fun is also important. People hate it when things are boring, too serious, sad or just plain uninvolving. When people have fun, they remember that fun and are always happy to look at keepsakes that remind them of that fun.
The trick is combining these three things into the perfect keepsake. One thing that equals all these three points is some sort of memory recording because guests love a memento that makes a record of the event. Not only can they take it home but also it fits all three points of what makes a great keepsake. While some might treasure pictures or videos of you, we're actually talking instead of ones the guests helped to make themselves.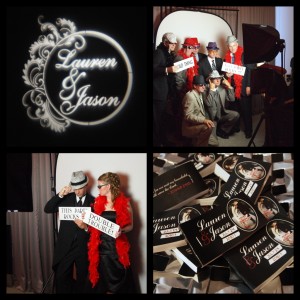 Photo and video booth rentals work for any event whether it's a professional or personal one and for any age group. Another great point in the favor of using photo or video booth rentals is they also act as entertainment for the party.
Toss in some great props, fun music and lighting and you have set the stage for an event filled with fun. People get to act silly and have fun in front of the camera, which helps to relieve any possible bored moments or break the ice on those awkward ones. Your guests get to take home a visual keepsake from your Outer Banks wedding but they also get to have fun making them.
Sarah Rodriguez is a professional blogger that enjoys sharing her creative ideas for party and special event planning. She writes for PicFlips Flipbooks, the top photo booth rental service in Dallas TX.