Writing one's own wedding vows is becoming more popular every year. It may seem to be the easiest part of planning your special day, but can quickly become a cause for worry.
To make your vow creation easier and more pleasurable, take a look at these tips!
Start Early
Getting everything right can take time, so don't wait until the last minute. Give yourself plenty of time to decide what your marriage means to you and to your partner.
Discuss Everything
Discuss everything with your partner. You need not have identical vows, but you should both know what each other has in mind in order to avoid last minute surprises.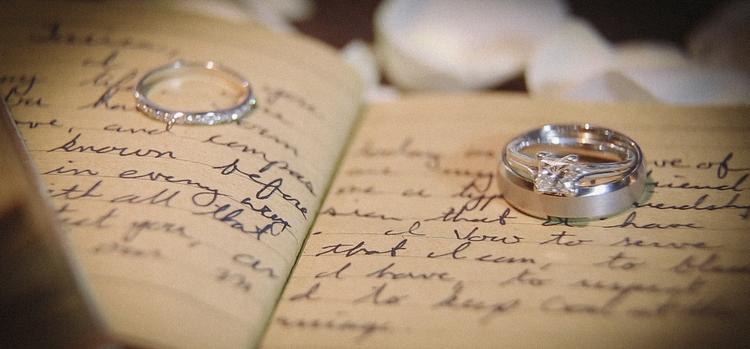 Research
Take a look at what others have created for their wedding vows. You can easily find dozens of examples online. You may find some things you would like to incorporate into your own ceremony or may simply find inspiration for the structure and flow of your vows.
Write Everything Down
Write down everything, even if you don't expect to need it. You have plenty of time to perfect your vows and what may seem trivial right now could become quite important as your special day approaches.
Cut Back
Having written everything down you will need to cut back quite a bit. 2 – 3 minutes is about right for your vow recital. If this seems a bit short, just remember: your vow should be more a clear statement of purpose rather than a detailed instruction manual.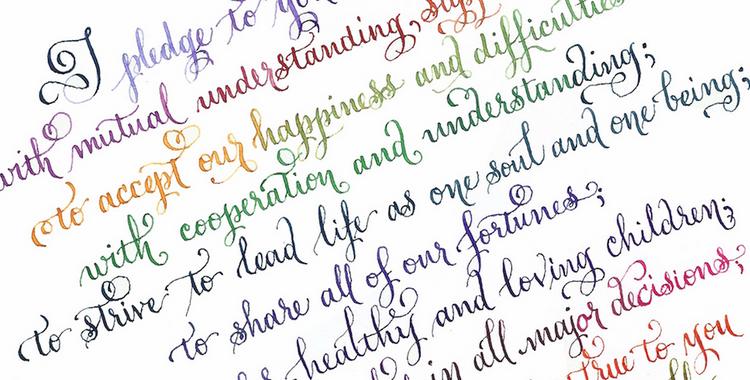 Consult Your Officiant
Most Officiants will have no objection to you writing your own vows and may even help you over any rough spots, but you should definitely check before finalizing anything. This is especially important for more religious ceremonies in order to avoid conflicts.
Practice Reciting
This may seem unimportant, especially if your Officiant is leading and you are repeating, but consider the excitement and anxiety you will likely be feeling. Practice makes perfect and nothing can be too perfect for your wedding day!
These tips should make writing your vows a pleasurable task and bring you and your partner closer together. If you need any help feel free to ask leave comments here for me, your Outer Banks Wedding Officiant.