Thank you so much to Reverend Barbara for creating such a beautiful ceremony for my husband and I.
We didn't meet Rev. Barbara until the day of our wedding since my husband and I are from NJ and got married in NC, but she is so kind and welcoming, it did not feel like our first time meeting!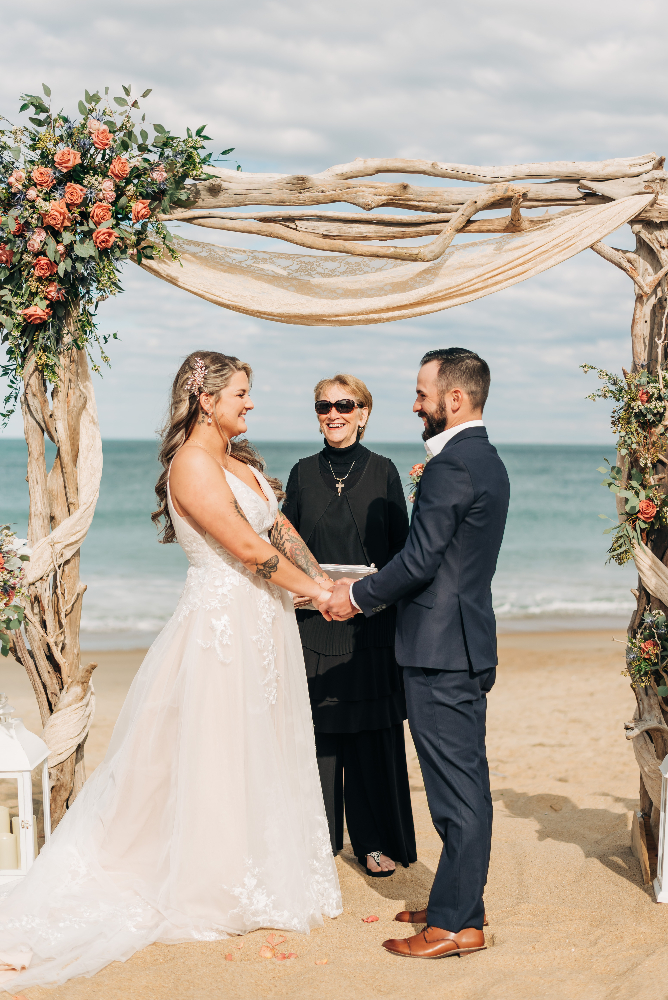 She communicates often and well, guided us through the whole process to make sure we were prepared for the day of, sent reminders, and even filed our paper work for us after the wedding so we didn't have to worry about it!
We highly recommend Rev. Barbara!!!
Rebecca & Neil