Rev. Barbara Mulford performed an absolutely beautiful, spirit filled wedding ceremony for my son and his bride on August 8, 2020. I can quite honestly say it is the best wedding ceremony I have ever witnessed.
Rev. Mulford met with the bride and groom in advance and helped them plan a tailor made ceremony, including a very special wedding sand ceremony involving their children. Everyone who witnessed the wedding ceremony felt part of their very special celebration of love, commitment, and joy!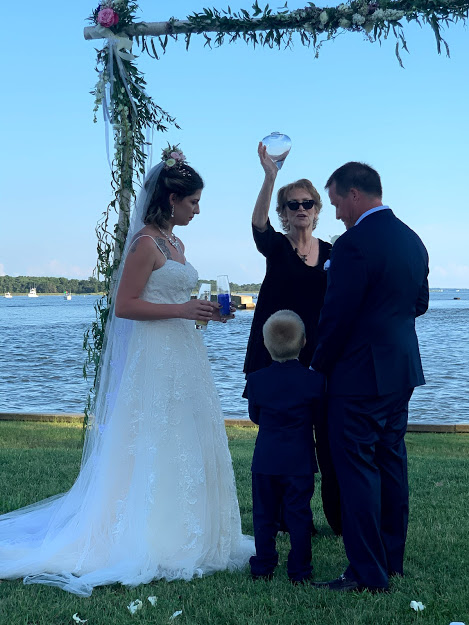 Thank you Rev. Barbara!
You care and it shows!
Katherine and Paul