We have so much gratitude for Rev. Mulford and her services on our special day!
Planning a wedding from out of town can be hectic; Barbara spoke with us by phone beforehand and provided us with so much useful wedding planning info, including getting to know us as a couple, offering other vendor contacts, and info on the OBX area- this eased much of the work we would have otherwise been researching on our own.
On our wedding day, Rev. Mulford arrived promptly and got right to work on our marriage license. She is professional yet warm. Most importantly, for our ceremony she tailored her words, speaking to us as a couple, and truly touched everyone's hearts who were present with the words she shared. Our ceremony couldn't have been any more perfect, and that was largely in part to her. We are so blessed we had Barbara!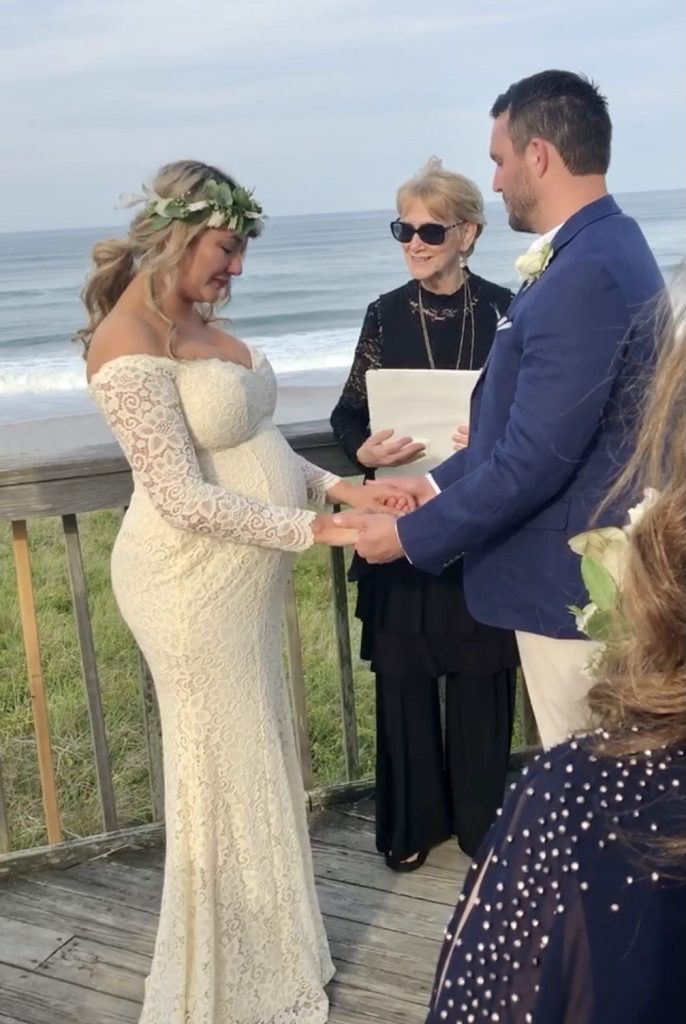 Thank you Barbara, for gifting us such an immeasurable blessing and making our wedding day so unforgettable and meaningful to everyone there. We will always be so appreciative for you. Years will pass, and we will look back on our wedding day with so many beautiful memories. We truly can't thank you enough for everything! Thank you!!!
Love, The Banner's